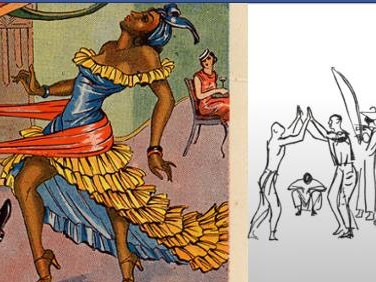 177 Bar & Resturant
- Hoxton Street
Description
An informal night of dance and Capoeira.

Aiming to maintain and defend traditions from both Brazilian Capoeira & Afro-Cuban dance cultures where this fun night brings it together.
Hackney based UR Capoeira Group has it's monthly roda 6:30 - 8:45pm and invites friends, students and colleagues from the growing capoeira fraternity in the UK. Overseen by Master Fantasma and his older students but created by those present. Urban Ritual started in 2006 and continues now with the addition of

The Luanda Pau family of Cuban dance.
With both parents from the professional Cuban dance world it's no doubt that Luanda found her place in The National Folkloric Dance troupe to perform around the world. Luckily she now resides in London and is sharing and developing her vast knowledge and ability with all those interested. This night is a real window into the diverse world of Cuban Dance.